Resoles
The World's Best Rock Shoe Repairer.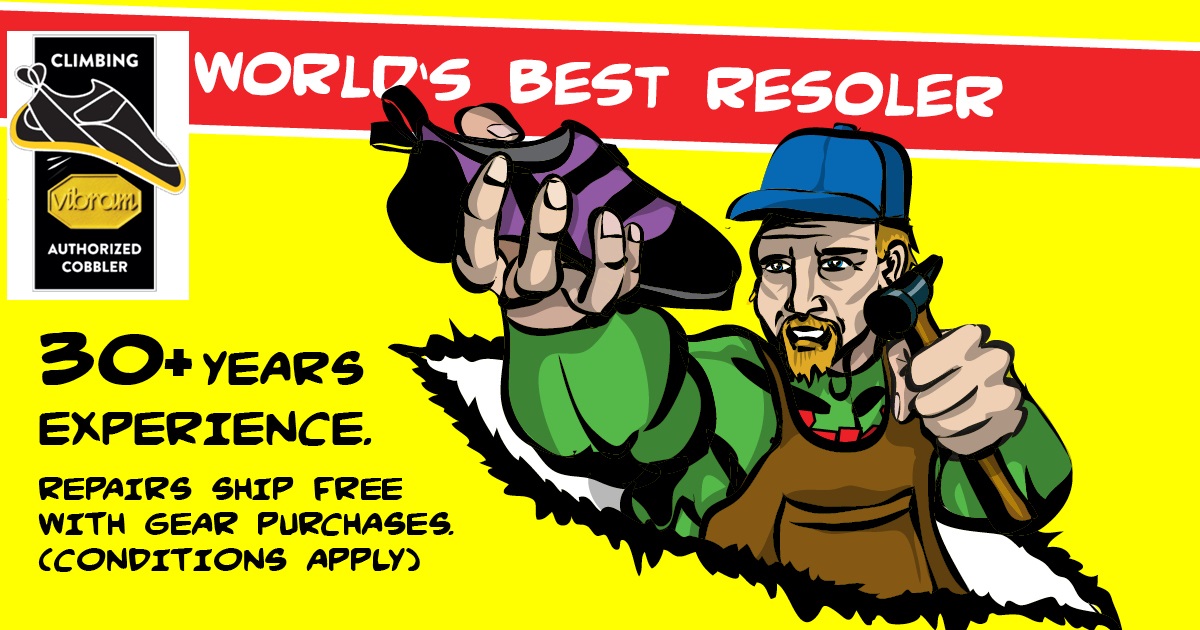 30+ years of experience.
Free shipping is on gear orders over $99. Retread + $50 gear = free shipping nation wide.
Current turn around time for mail orders will be approximately one week from the time shoes are received for retreads and two weeks for rand and retreads.
Please let us know when you need your shoes done by and we can complete work to that deadline.
COVID-19 Announcement
With Climbing Gym collection agents being closed the repairs we have from you can't be returned back to them for collection. Over the coming we will be reaching out to all affected customers to make arrangements. Feel free to call us too. Also there will be some gyms holding repairs for collection and unfortunately at this stage we don't know. Again we will try to contact gyms over the coming days to see what arrangements can be made for repaired shoes awaiting collection and those not collected for repair.
---